Today's Better Know a Blogger is Ashley.
*What is your name/blogger name?
My real name is Ashley. I go by this name on my blog, usually taking on a (Bookaholic Does Blogging) at the end!
*What is the name of your blog?
My blog is Bookaholic Does Blogging
http://bookaholicdoesblogging.blogspot.com/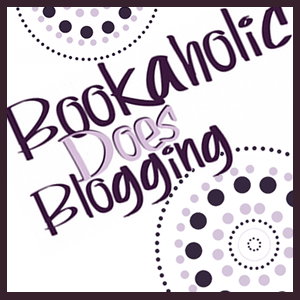 *Do you have an auto-buy author, someone whose writing is so good, you have to read every single thing they write?
I actually have quite a few of these! My all time favorite though would have to be Jeaniene Frost =) I adore her work! I'm also a huge fan of Sophie Kinsella, Stephanie Meyer, J.K. Rowling, and Charlaine Harris. Anything by these girls and I'll be picking it up (if it's not already pre-ordered that is)!
Karen - Jeaniene Frost is on my auto buy list as well. Just a few more days for Cat & Bones!!!!
*Who is your all-time favorite couple in literature, and why? (Or favorite male/female character)
Oh, that's a tough one! I think I am going to have to go with Cat and Bones from the Night Huntress Series by Jeaniene Frost. They are such an unlikely couple, but they overcome every trial and tribulation and make the relationship work. And it's a steamy romance -- what's better than that!?
Karen - Nothing! I totally agree with you - they are one of my favorites too.
*Do you have an e-reader? Do you prefer e-books or regular books, or use both?
I received my very first Kindle for Christmas and I haven't looked back. Currently, I'm still reading paper books, but if I had it my way, I would convert my entire library to e-book and never read another paper book again. I adore my Kindle!
Karen - Wow! I love my Kindle & iPad but I still like to hold my favorites and flip through the pages. They are such space savers though that I get most of my books on the Kindle now.
*What are your Top 5 picks for the best books of 2010?
5. True Love and Other Disasters by Rachel Gibson
4. Eleven on Top by Janet Evanovich
3. Dark Lover by J.R. Ward
2. One Foot in the Grave by Jeaniene Frost
1. Halfway to the Grave by Jeaniene Frost
Karen - I see you were catching up on a few series!
*What book or series has been sitting in your TBR the longest?
The Dead End Dating Series by Kimberly Raye. I sounds like a great series, but other books keep getting in the way and there it sits! Someday I will get to it!
Ashley's TBR pile ------->
*What's the best thing about blogging and reviewing books?
My favorite part of blogging is sharing my thoughts about a book. So many times I have read books that we're completely amazing and have had no one to talk about it with. Very few of my friends and family read like I do, so the chances that any of them have read the books I read are also very slim. I love having people to share my passion of the week with -- people who get just as excited over the lastest vampire book as I do. =)
Karen - That's one of the things I love best about blogging too. No matter how much they love you most family members don't want to hear about Cat & Bones for three days straight! LOL
Thank you Ashley for stopping by today! Stop by Bookaholic Does Blogging - this week is Night Huntress Week on her blog. Ashley has reviews of the popular Jeaniene Frost series and it's spinoffs all week leading up to a February 22nd review of This Side of the Grave!