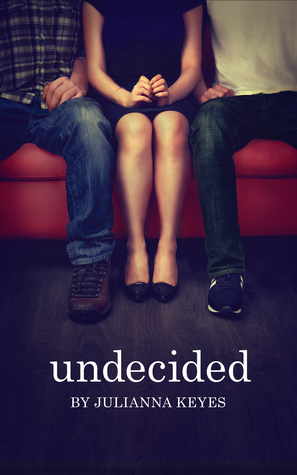 Nora Kincaid has one goal for her second year of college: be invisible. Last year's all-party-no-study strategy resulted in three failed classes and two criminal charges, and if she messes up again she'll lose her scholarship. But there's one problem with her plan for invisibility, and his name is Crosbie Lucas: infamous party king, general hellraiser…and her new roommate's best friend.

Crosbie's reckless reputation and well-known sexcapades aren't part of Nora's studious new strategy, but as she's quickly learning, her new plan is also really boring. When Crosbie's unexpected gestures of friendship pull her head out of her books long enough to see past his cocky veneer, she's surprised to find a flawed and funny guy beneath it all. The muscles don't hurt, either.

But as Nora starts to fall for Crosbie, the weight of one of last year's bad decisions grows even heavier. Because three failing grades and two misdemeanors are nothing compared to the one big secret she's hiding… ~
Goodreads
Source: Purchased

Review:

*Despite the cover there is NO love triangle!

I don't want to spoil too much with this book, because there are few secrets and big reveals in it, so just let me say that I loved it for a whole host of reasons. Mainly that it tackled quite a few things that most NA's don't - including consequences to anonymous sex, excessive partying, slut shaming and double standards. Also, because
Undecided
focused on getting your shit together!
Let's be real – college is probably the first time you're away from home and on your own. Things get a little crazy and you make mistakes. It was nice to finally read a NA book about AFTER the mistakes and how you struggle to become the adult you want to be. It was such a refreshing change of pace for the genre.
You've got your typical man whore jocks and seemingly cliche set up but this was a great twist on all of that. Guys and girls that could live in the same house and respect each other and more importantly learn from each other.
And of course there are sexy times but it was really sweet. I loved Crosbie. He was so good to Nora. And speaking of Nora – she was a fantastic heroine…flawed, kind and always trying to do the right thing with her relationships and school, even if she wassn't always successful.
Great romance, friendships and humor. Good stuff!