I'll be taking a little time off over the holidays but I have a few last minute bloggy things to chat about before I go.
***
I'll be joining
#FitReaders
(formally known as #BookBlogWalkers) co-hosted by
The Geeky Blogger
and
That's What I'm Talking About
next year.
I'm going to be turning the
BIG 5-0
next year and it's a fun way to keep on track and stay motivated with your 2015 fitness goals.
***
Headed for the homestretch!
As of this writing I have read 194 books this year. I'm going to go for 200. *crossing my fingers* that I make it. I would hate to be soooo close then crash and burn. lol
Here are a few books that are on the December TBR pile.

Karen
has read 194 books toward her goal of 200 books.
***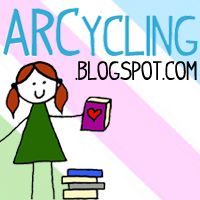 Donate!
The
ARCycling Program
is one of my favorite places to help clear off my shelves. You fill out the
donation form
– they hold a session once a month, handle all the details – you send out the books.
These are the books I'll be donating for January. They haven't set a date yet so I would suggest following them on
Twitter
so you know when the next session is up.
***
I hope everyone is having a safe and happy holiday season so far!
I'll be back on January 29th with my favorite books of 2014 and January 2nd with a big giveaway to kick off 2015!