Strong Signal was actually released yesterday but I had a bit of brain fart thinking it was today. Oops!
I'm super excited to celebrate this one though. I adore Megan's books and I've enjoyed the one book I read by Santino (Sutphin Boulevard) and together – they are too much fun packed into one novel.
There's also a giveaway for a Kindle Fire (US only) so don't forget to fill out the Rafflecopter form at the end of this post!
***
I was counting down the months until the end of my deployment. My days were spent working
on military vehicles, and I spent my nights playing video games that would distract me until I
could leave Staff Sergeant Garrett Reid behind.

That was when I met him: Kai Bannon, a fellow gamer with a famous stream channel.

I never expected to become fixated on someone who'd initially been a rival. And I'd never
expected someone who oozed charm to notice me—a guy known for his brutal honesty and
scowl. I hadn't planned for our online friendship to turn into something that kept me up at
night—hours of chatting evolving into filthy webcam sessions.

But it did. And now I can't stop thinking about him. In my mind, our real life meeting is perfect.
We kiss, we fall into bed, and it's love at first sight.

Except, like most things in my life, it doesn't go as planned.

*Strong Signal is a standalone, full-length novel with no cliffhanger*

Goodreads
|
Author Book Page with buy links
|
Amazon
|
Kobo
|
B&N
|
iBooks
Here's a quick mini review:
Strong Signal had a unique setup for the romance; two guys, Garrett - an active duty Army mechanic, stationed in Afghanistan and Kai – a popular Twitch streamer. They *meet* when Kai kills Garrett's character during a game. What starts out as an antagonistic exchange becomes something more between the two as they start chatting (& a little bit more than chatting *wink* online).
Once Garrett's deployment ends and the two meet in real life things get complicated. While they shared so much in their online exchanges – there's an annonimity that allows you to cover your baggage. And Kai has a lot of it.
I loved how Erickson and Hassell didn't gloss over Kai's social anxiety issues or dismiss Garrett's anger. Since I suffer from anxiety and panic attacks myself, I can attest to how well they captured the sheer panic and how difficult it is to overcome. I do wish we got to see more of the therapy and backslides on page but overall a spot on depiction.
Unique/fun premise, slow, sexy build to romance & realistic relationship issues make this yet another hit from Erickson & adds Hassell to my must read author list.
***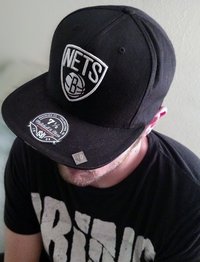 Santino Hassell
Santino Hassell was raised by a conservative family, but he was anything but traditional. He grew up to be a smart-mouthed, school cutting grunge kid, then a transient twenty-something, and eventually transformed into an unlikely romance author.
Santino writes queer romance that is heavily influenced by the gritty, urban landscape of New York City, his belief that human relationships are complex and flawed, and his own life experiences.
Website
|
Facebook
|
Twitter
|
Goodreads
|
Amazon
Five Boroughs series:
Book 1: SUTPHIN BOULEVARD
Book 2: SUNSET PARK
Book 3: FIRST AND FIRST coming in April 2016
Standalone books by Santino Hassell:
STRONG SIGNAL (with Megan Erickson)
STYGIAN
AFTER MIDNIGHT
Megan Erickson
Megan Erickson is a former journalist who switched to fiction when she decided she liked writing her own endings better. She likes to pretend she has control now, but usually her characters are the ones who hold the reins. Her romance novels have a touch of humor, a dash of nerdy, and always a happily ever after.
She lives in Pennsylvania with her husband, two kids, and two cats named after John Hughes characters. She's still waiting for the party she was promised when she grew to five feet...maybe because she never got there.
Website
|
Facebook
|
Twitter
|
Goodreads
|
Amazon
In Focus series
Trust the Focus
Focus on Me
Out of Frame (Coming soon)
Bowler University series
Make it Count
Make it Right
Make it Last
Mechanics of Love series
Dirty Thoughts
Dirty Talk
Dirty Deeds
Gamers series
Changing His Game
Playing for Her Heart
Tied to Trouble
Leveling the Field (coming soon)
a Rafflecopter giveaway